Adoptable Dogs
View All Dogs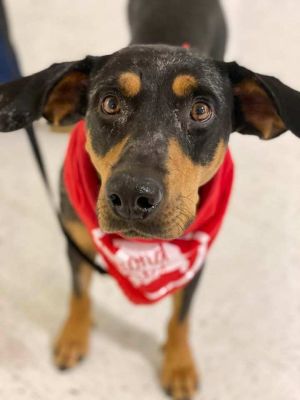 Chilli is a charming and captivating canine whose journey started from the heart of Artemis in Arkansas. She and her puppies traveled to Illinois heading for a happy new chapter in life. Named after the spirited mom on the kids' show "Bluey," Chilli has a sweet personality, quirky charm, and endearing clumsiness.
Chilli bounds into rooms and sometimes bumps into furniture or gets underfoot with wiggles of excitement and tail wags. She may not yet realize how big she is! She also has a calm, cuddly side when she curls up on the couch or her cozy bed for a nap. Chilli has been known to squeeze in an extra hour of morning relaxation and cuddles beside her human on the bed. She loves affection, often nudging a hand or resting her head on lap to savor human connection.
A large adult dog, Chilli is completely house trained even if her cues to go out remain somewhat of a mystery. Her foster keeps her on a schedule of walks and backyard fun that has helped establish a consistent routine. Chilli can postpone the call of nature - especially overnight and in the morning when she'd rather sleep in and have her breakfast than head outside early! This sweet girl isn't familiar with using a crate, but she's a well-behaved solo artist when left alone. So far, Chilli has only barked when she's dreaming, but she does whine and howl a bit when left alone. She's only chewed on one item that wasn't hers – a remote control that now has a few scratches - but she could be redirected to chew toys and treats like cheese, pepperoni, and peanut-butter-stuffed bones. For meals, she enjoys wet food mixed with kibble.
Chilli is gradually picking up commands, especially "sit." She might be a slow learner, but her efforts shine through. She is sensitive and really wants to please. While tricks aren't her forte, Chilli's has impeccable leash manners, only occasionally distracted by the antics of squirrels on walks. She thrives in the outdoors, spending time in the back yard where she rolls in the grass while watching passersby, and even chases a bunny or two. Fetch isn't her game, but when the zoomies hit, she'll race around joyfully. An open field or yard are ideal, while a dog park may be a little bit much for her. While Chilli hasn't been on a lot of car rides, and is initially nervous, she could become more comfortable through future adventures with her family. She's a bit apprehensive around new dogs and unfamiliar people, so a patient and understanding adopter will help her navigate her new environment. She hasn't been around cats or little children, so it's unsure how she will react with them.
Chilli is sure to blossom from a shy newcomer into a confident and beloved member of your household. Her devotion to her people combined with her quirky antics make Chilli a truly one-of-a-kind companion, ready to bring love and joy to her forever home.
Interested in adopting this dog? Visit our website (http://www.SecondCityCanineRescue.org) to fill out an application and to find out where this dog may be shown this weekend.
We love our dogs. We want happy lives for all of them and are looking for the home that provides the best fit for each dog's individual needs. Please understand that there may be multiple families interested in this dog.
Also, please know that the breed mix listed is simply a guess. In most cases, we don't know their background. We encourage you to base your decision on individual personality and pet qualities instead of relying on our guess.
Please understand, we only adopt our animals out near the Chicagoland area. Questions? Email us at adoptions@sccrescue.org. Hope to see you become part of the SCCR family!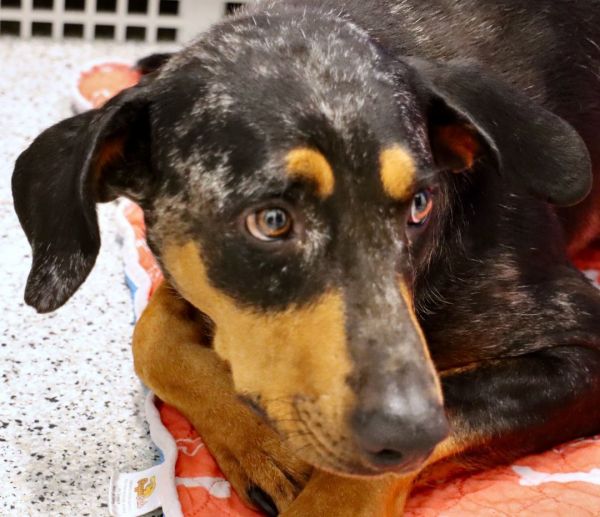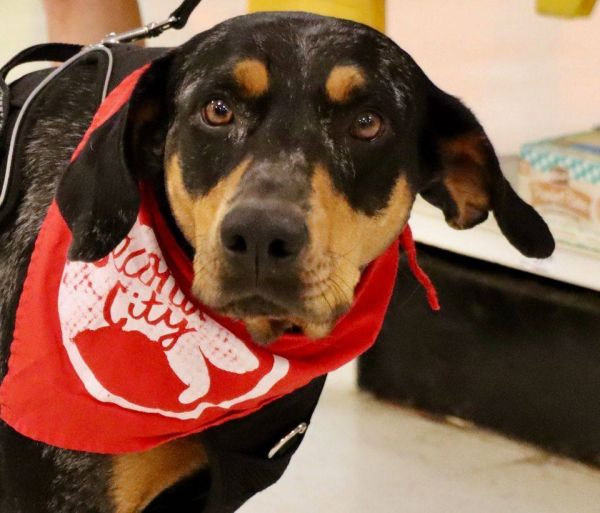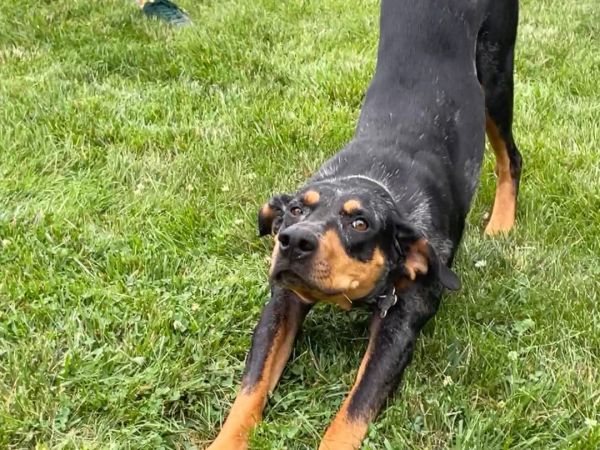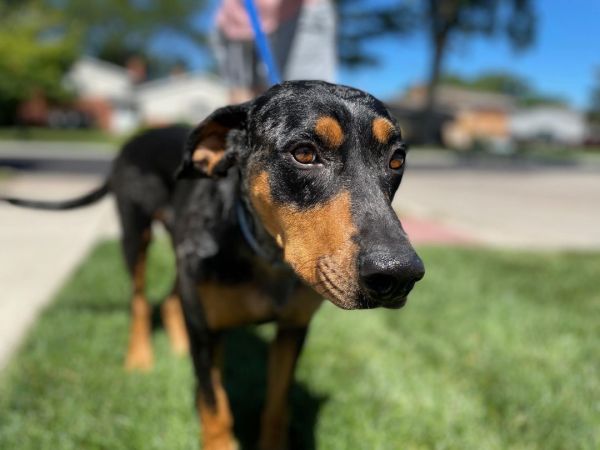 View All Dogs