Adoptable Dogs
View All Dogs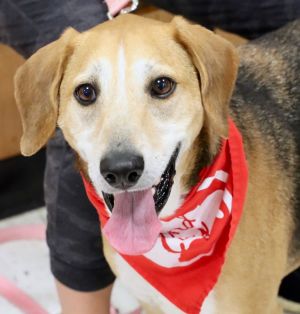 Ruby Tuesday equals love every day of the week, not just on Tuesdays. This girl is a super easy, funny, gentle, and sweet soul who looks a little like she has lived a rough life on the outside, but don't let her gray hairs fool you! At approximately 8 years old, this girl has plenty of pep in her step! She loves to play and throw her toys to herself and prances on her toys like she's offended they aren't playing back. She will put on quite a humorous performance and take a bow when the show is over.
Ruby sleeps like a champ with her two foster sisters in bed but will sometimes find more comfort in her own doggy bed on the floor. She is house trained and was doing well in her crate, but realized she's happier being out with the other dogs when left home alone. She has not chewed anything inappropriate and is a really great house guest. Ruby will clean your counters for you if you leave food on them as she has not met a food group she doesn't like. She loves all treats and is still learning the tricks to get them.
Ruby Tuesday rides really well in the car, loves going for walks and sniffing is her most-favorite thing. The hound in her likes to follow scents and walk until you want to stop. Ruby gets along well with other dogs too! She will play with her foster sisters but is still figuring out their play style. She hasn't met any cats yet…Based on how much she loves to bark at the squirrels and bunnies in the yard, we think she would prefer a house that is just for dogs.
We think Ruby would be ok with older kids as this gentle giant sometimes forgets her size. Ruby Tuesday is very gentle and SO SO SWEET. She loves more than any dog and she lets you know by laying on your lap, rolling over for belly scratches, or rubbing up against you to itch her back. If you'd like to add this easy, sweet middle aged girl to your home please apply today!
Interested in adopting this dog? Visit our website (http://www.SecondCityCanineRescue.org) to fill out an application and to find out where this dog may be shown this weekend.
We love our dogs. We want happy lives for all of them and are looking for the home that provides the best fit for each dog's individual needs. Please understand that there may be multiple families interested in this dog.
Also, please know that the breed mix listed is simply a guess. In most cases, we don't know their background. We encourage you to base your decision on individual personality and pet qualities instead of relying on our guess.
Please understand, we only adopt our animals out near the Chicagoland area. Questions? Email us at adoptions@sccrescue.org. Hope to see you become part of the SCCR family!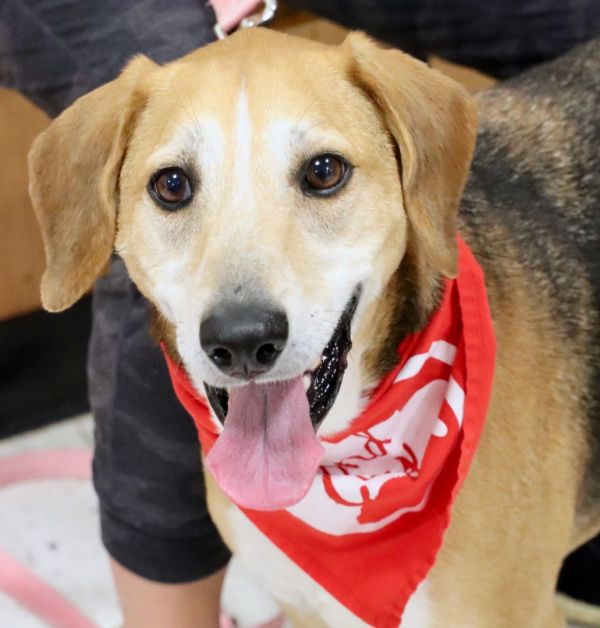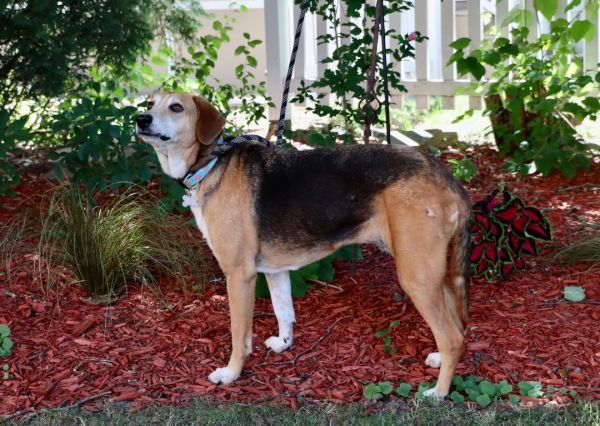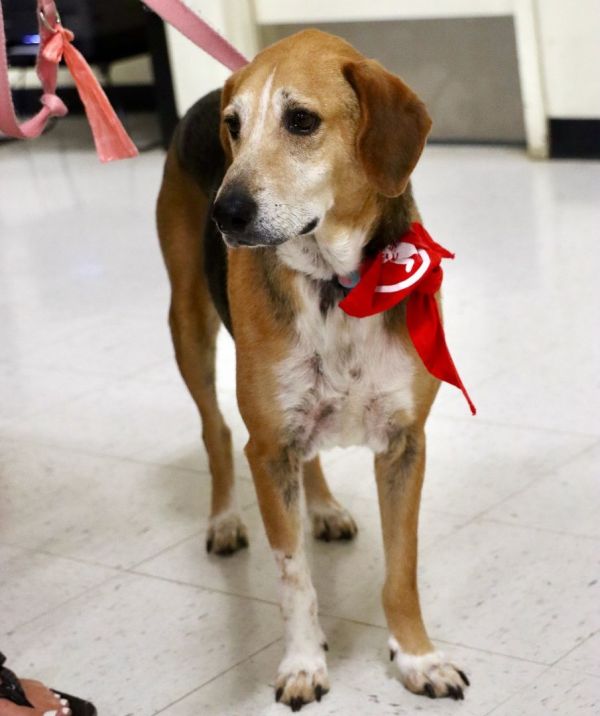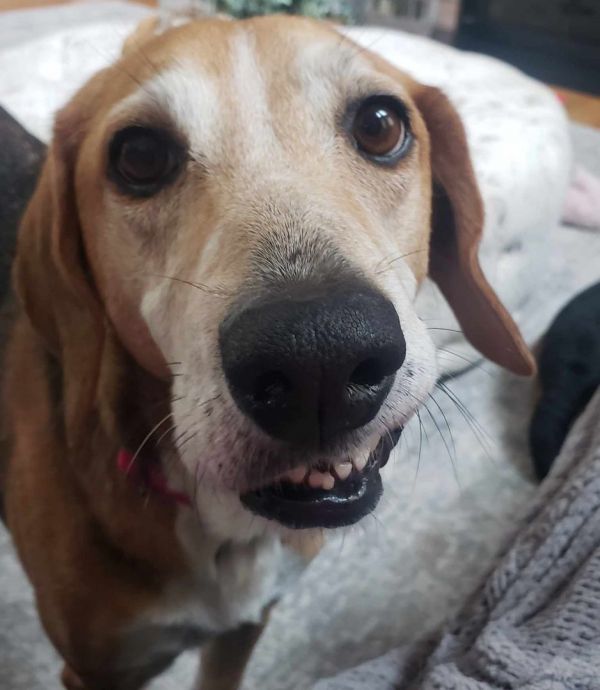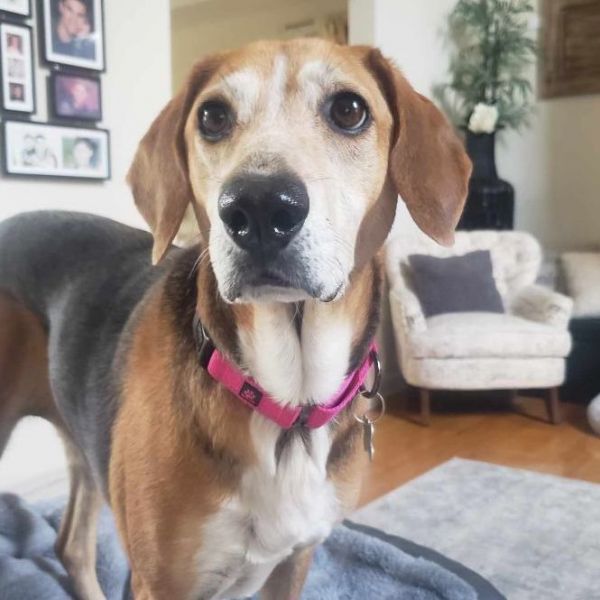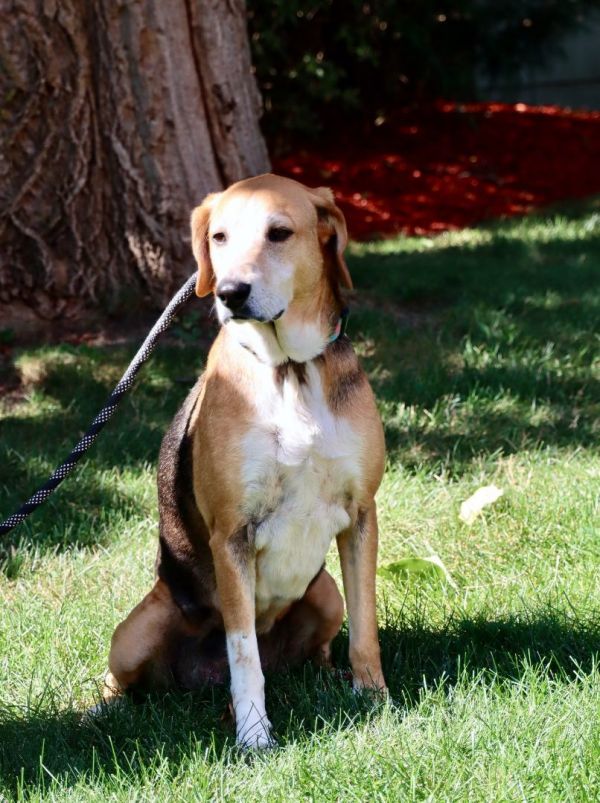 View All Dogs