Adoptable Dogs
View All Dogs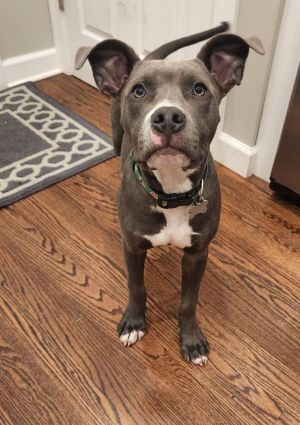 Do you have a big heart and a love for Pittie mixes? Then approximately 4-month-old, 30-pound Poke Bowl may be the pup for you. You see, Poke Bowl has some special needs requiring a human willing and able to help him through training and everyday life. Though Poke Bowl was found in a ditch at 6 weeks old and has been treated for seizures, the neurologist SCCR consulted feels that he can live a completely normal life.
Let's be clear: Poke is a great dog: adorable, goofy, loving, playful. But we want to be upfront about his needs. Because of some weakness in his back end, he can have difficulty with slippery surfaces and can't do more than two stairs. He has some lingering vision and cognitive issues — he can be a tripping hazard as he has a hard time seeing things and may walk in front/between your legs. Potty training is in progress!
While he would much prefer to be left out of the crate he will go in and doesn't make a peep! The only time he barks is when playing with other dogs. Because he has questionable vision, he may pick up things that aren't his but can be redirected and would much rather chew on a bully stick, bone or a squeaky toy. Poke LOVES food; he turns frantic at the first smell of food. He doesn't love leashes and can be stubborn if he wants to go elsewhere!
Poke loves other dogs. He's usually found playing keep-away, wrestling with, or just snuggling up with one of his foster's pups. He is very respectful of meeting new dogs and isn't a super "in your face" puppy. He does tend to nibble their ears and neck while playing, so he will need a dog with some patience and tolerance. Unfortunately he doesn't have much bite inhibition and will regularly grab whatever is closest to him—hands, feet, arms. He has made significant improvements with the puppy biting but this may be something that he doesn't completely grow out of.
If you would like to meet Poke Bowl in person and see what a gem he can be in the proper hands, then fill out an application and make plans to meet this goofy guy at the next adoption event.
Interested in adopting this dog? Visit our website (http://www.SecondCityCanineRescue.org) to fill out an application and to find out where this dog may be shown this weekend.
We love our dogs. We want happy lives for all of them and are looking for the home that provides the best fit for each dog's individual needs. Please understand that there may be multiple families interested in this dog.
Also, please know that the breed mix listed is simply a guess. In most cases, we don't know their background. We encourage you to base your decision on individual personality and pet qualities instead of relying on our guess.
Please understand, we only adopt our animals out near the Chicagoland area. Questions? Email us at adoptions@sccrescue.org. Hope to see you become part of the SCCR family!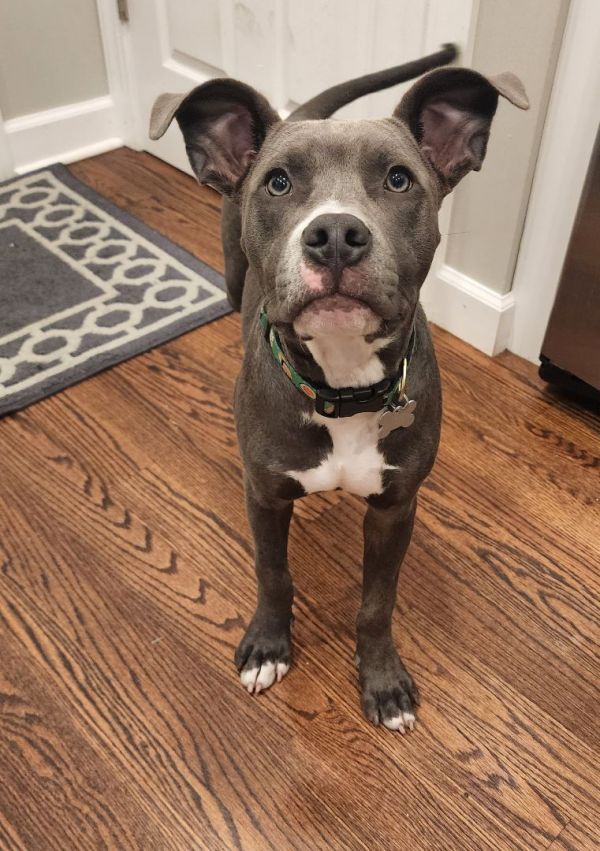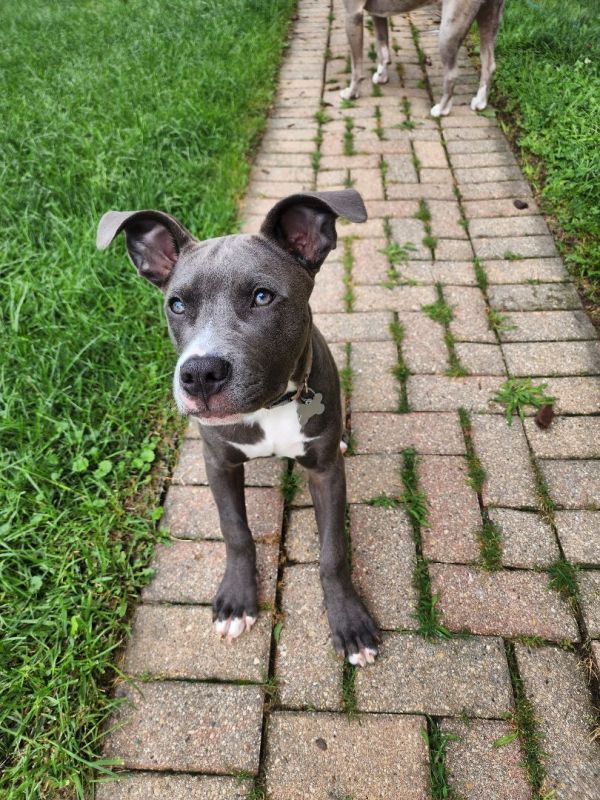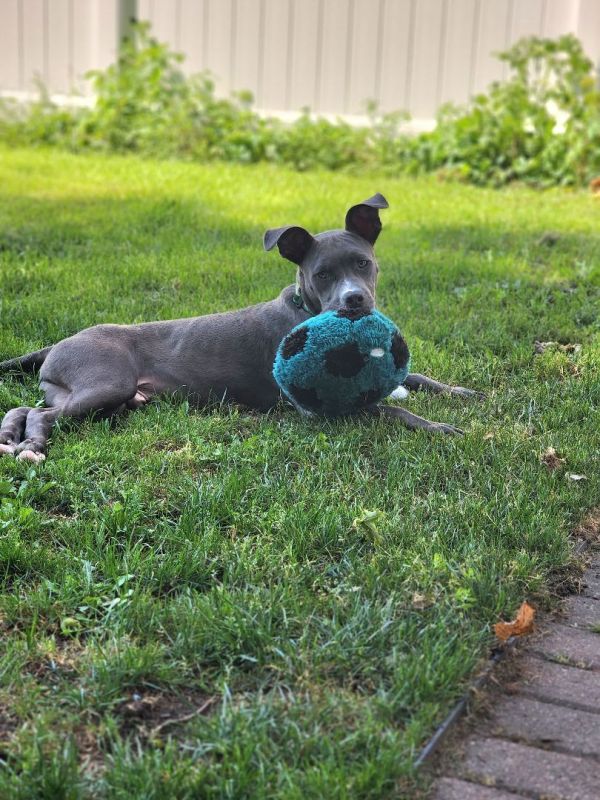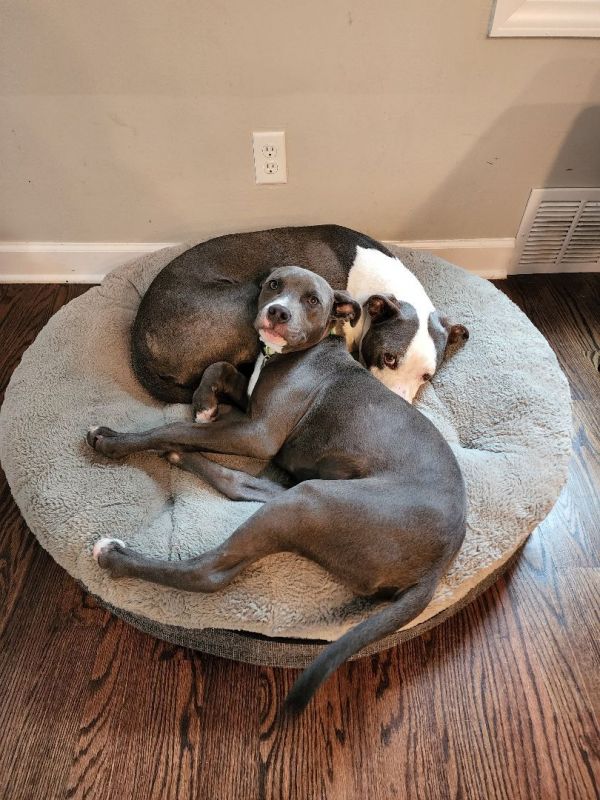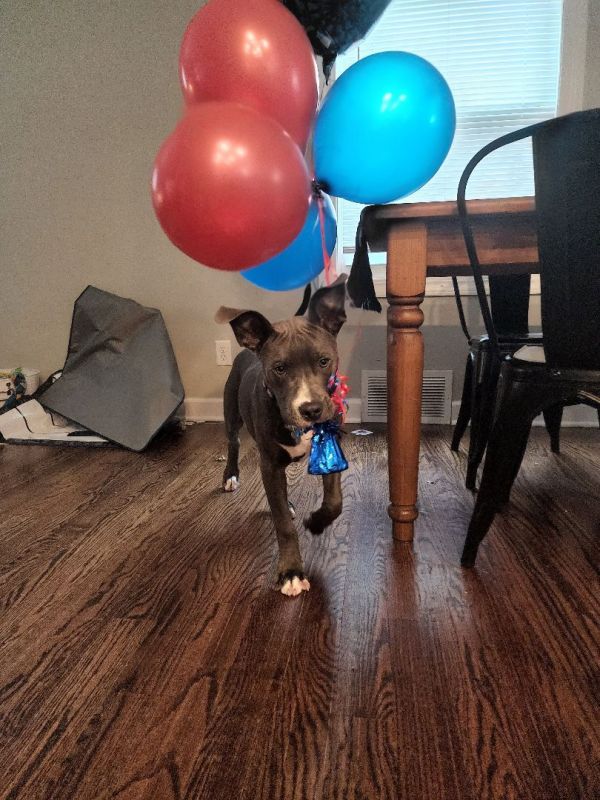 View All Dogs