Adoptable Dogs
View All Dogs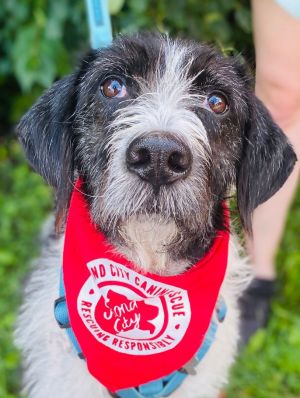 Colin is a Terrier mix, aged to perfection. At 7 years old, he finds himself in search of a loving and patient family to call his own.
Colin spent too many of his younger years in a hoarding situation, so understandably, he takes his time trusting the world around him. He is often scared of new things such as cars, lawn mowers, or people approaching too quickly. With exposure to the world, he is getting much better. Being the shy guy he is, he takes his time to get to know people, too. But once you have earned his trust, be ready for some kisses and cuddles.
Colin is housebroken, does not care one bit about chasing squirrels, and he tolerates cats (that alone is impressive). He sleeps in his crate at night (lights out and a sheet over his crate if you please). Two of his favorite things are sunbathing and going for short, leisurely strolls in the neighborhood where he can sniff the news of the day. Once back inside, he enjoys lounging on his dog bed or cot where his humans are. He also loves soft toys, but he loves the squeaker inside more than the actual toy, so prepare to go through many!
Colin knows two commands, but they're important ones (inside and outside), and even fewer tricks, but he is super motivated by chicken, sausage, or pizza crust (not necessarily in that order), so he has great potential to learn! Colin currently lives in a foster home with a resident dog and he seems to enjoy having a mentor around to show him the ropes of being a family pet. His foster family describes him as goofy and playful but shy. He recently met a young child and did well with him.
He is a gentle and resilient fella in search of his forever family. Come in and meet Colin to see if he's a good fit for you!
Interested in adopting this dog? Visit our website (http://www.SecondCityCanineRescue.org) to fill out an application and to find out where this dog may be shown this weekend.
We love our dogs. We want happy lives for all of them and are looking for the home that provides the best fit for each dog's individual needs. Please understand that there may be multiple families interested in this dog.
Also, please know that the breed mix listed is simply a guess. In most cases, we don't know their background. We encourage you to base your decision on individual personality and pet qualities instead of relying on our guess.
Please understand, we only adopt our animals out near the Chicagoland area. Questions? Email us at adoptions@sccrescue.org. Hope to see you become part of the SCCR family!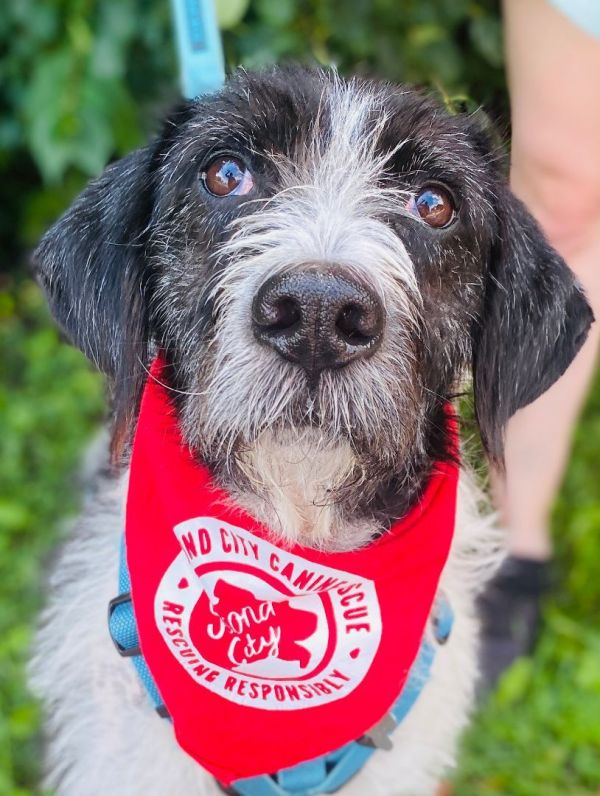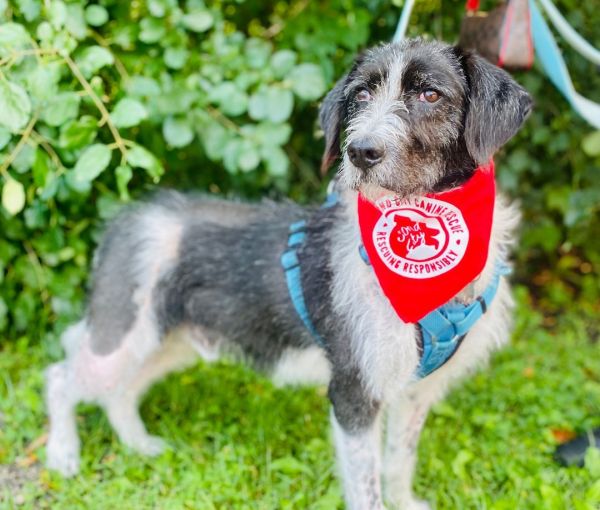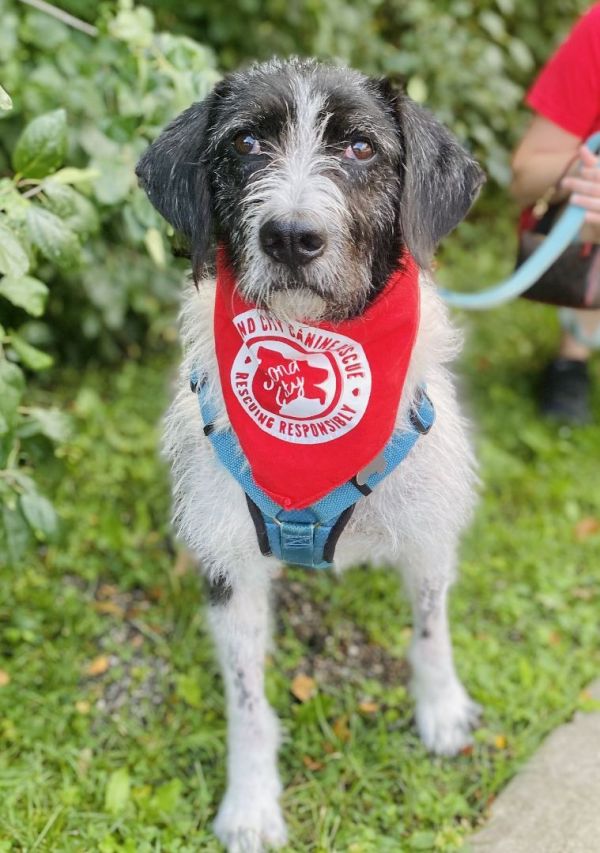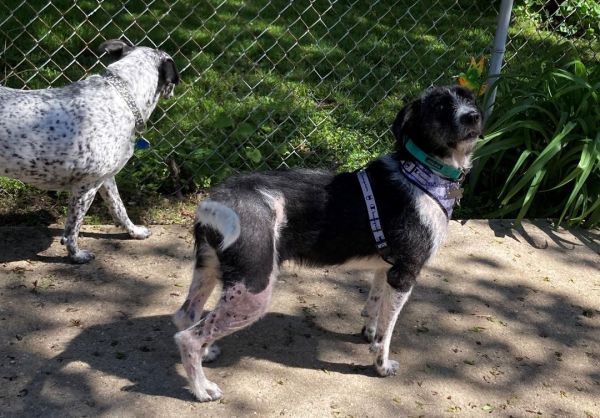 View All Dogs