Adoptable Dogs
View All Dogs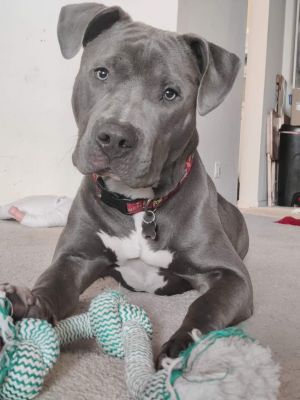 With a name like Fiasco and a muscular body, this Pitbull/Mastiff mix certainly seems intimidating. But this goofy lug is anything but frightening; Fiasco loves a good cuddle on the couch, often gets scared (but not aggressive) by a bag or another random item, and will find sunny spots to spread out and sunbathe. 
Once a stray, this one-year-old simply does not know how to match his silly and loving spirit with his bulky body, and for this reason should be matched with someone who is able to work with him on being careful with his 70-pound self. Although friendly with kids, because of Fiasco's size and inclination to jump up when excited, it is best if he goes to a home without small children. This sweet boy only wants to show his love, but simply needs help figuring out how to translate that into appropriate behaviors.
Fiasco is completely housebroken and does well in the crate if a tasty treat is tossed in. Fiasco also enjoys chewing on bones and rope toys, and while an occasional slipper may be stolen by Fiasco, he has not show any inclination to cause any actual damage to it. Also, this friendly boy loves wrestling with other dogs, though should be given time to decompress with any canine pals as he can sometimes get a little overexcited at the prospect of play. 
Other notable things about Fiasco: he walks well on the leash, but attempts to prove his independence by walking himself with the leash in his mouth. Also, this snuggler enjoys trying to squeeze himself into his person's lap in the driver's seat, so Fiasco should be kept in a crate while in the car or behind a gate in the backseat.
With some training and lots of love, goofy/loving Fiasco will make someone very happy. Is that you?
Interested in adopting this dog? Visit our website (http://www.SecondCityCanineRescue.org) to fill out an application and to find out where this dog may be shown this weekend.
We love our dogs. We want happy lives for all of them and are looking for the home that provides the best fit for each dog's individual needs. Please understand that there may be multiple families interested in this dog.
Also, please know that the breed mix listed is simply a guess. In most cases, we don't know their background. We encourage you to base your decision on individual personality and pet qualities instead of relying on our guess.
Please understand, we only adopt our animals out near the Chicagoland area. Questions? Email us at adoptions@sccrescue.org. Hope to see you become part of the SCCR family!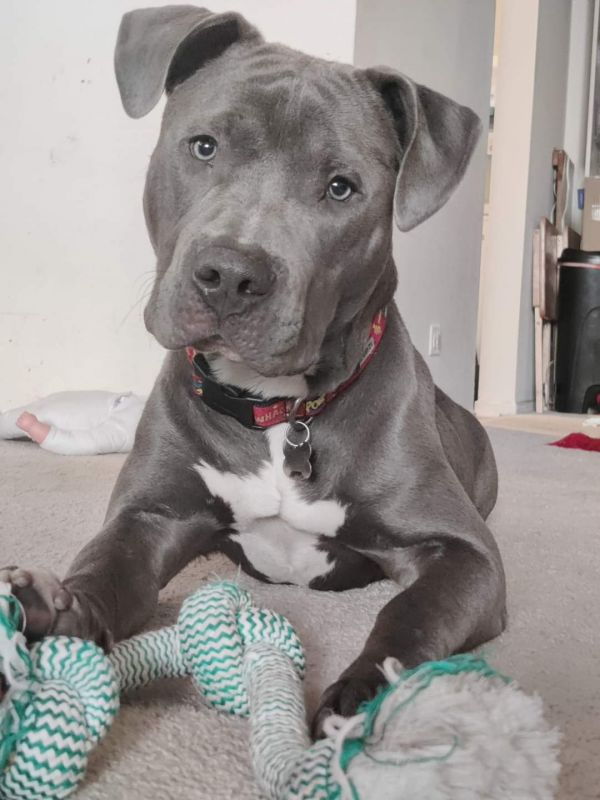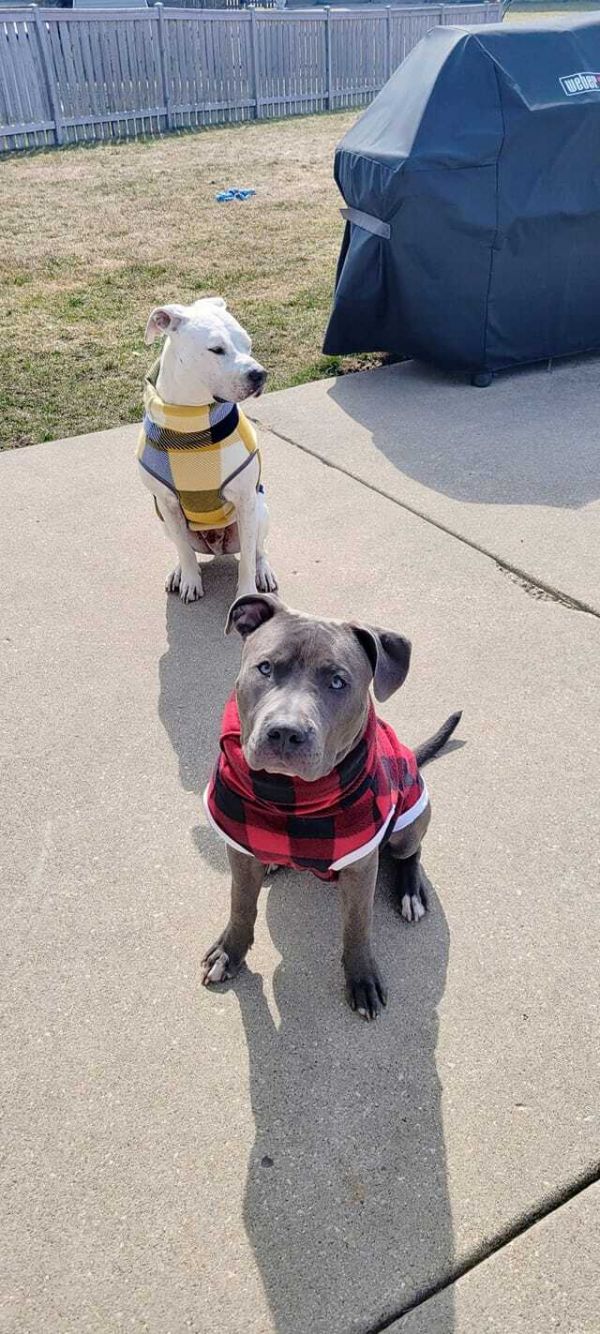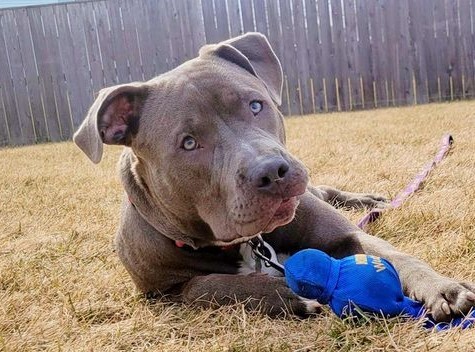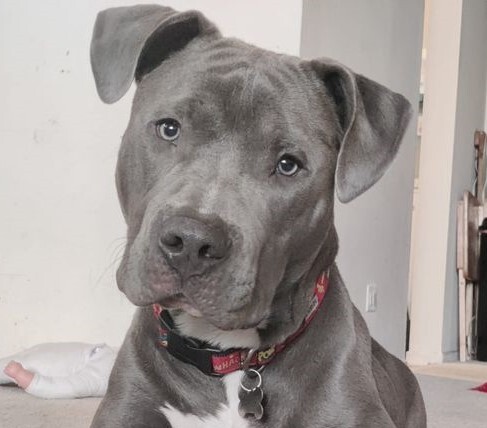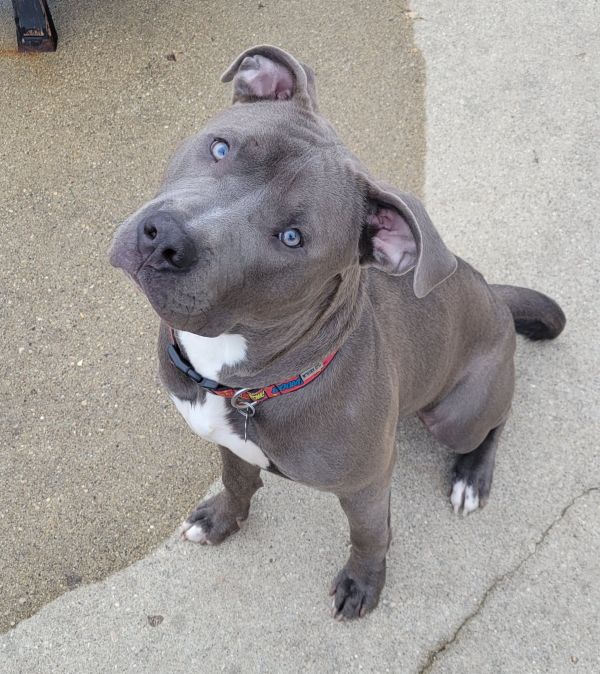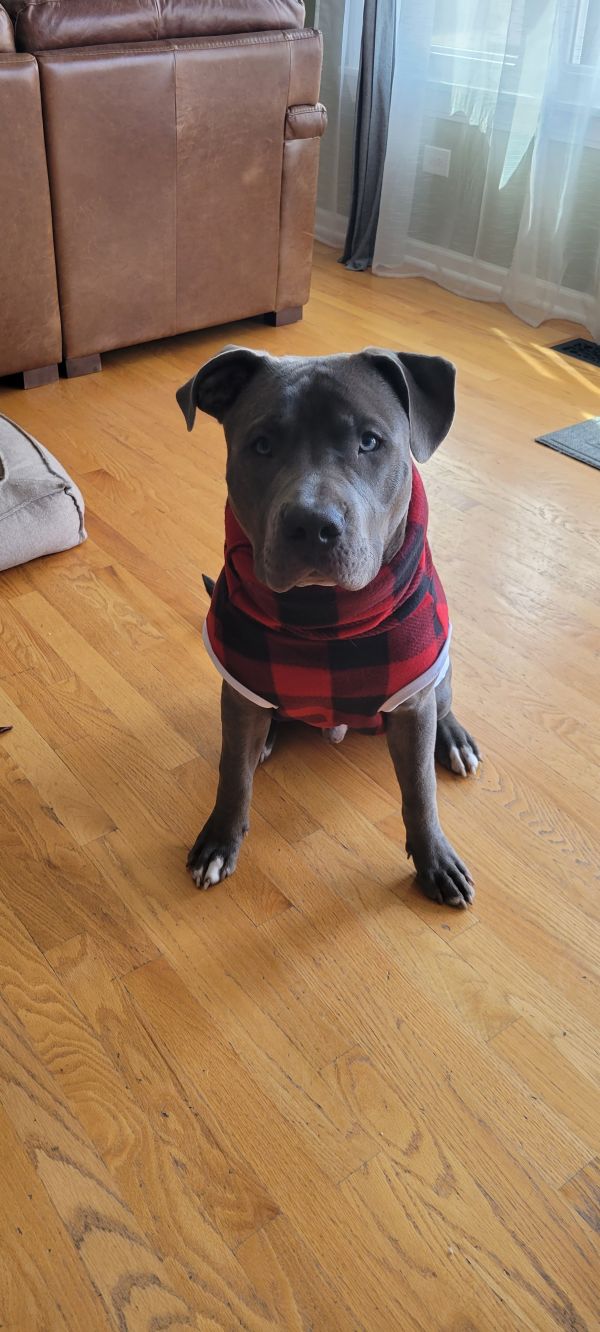 View All Dogs