Adoptable Dogs
View All Dogs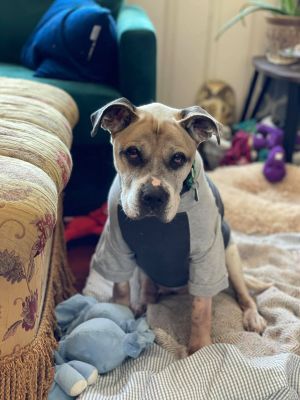 Sweet, pure, gentle: that's Piper Rose. This 13-year-old Pitbull mix (maybe some English Bulldog too?) found her life had turned upside-down when she was surrendered to Animal Care. But she is soaking up the good life in her foster home and looking forward to having a new family of her own.
Her foster mom describes her as an "easy, quiet, sleepy old lady" and reports that she has been a perfect houseguest. Piper Rose will pace by the door to let you know if she needs to potty, she doesn't need a crate, and knows not to jump on the furniture.
A short walk is plenty for Piper Rose and she does well on leash. She gets along well with the resident dogs (and cat!) and occasionally participates in moderate play. Mostly, though, she is content napping and getting some love from her human.
A sweet creature, Piper Rose has never shown any aggression towards anyone. We do recommend a home without small children, merely because she is a senior and the commotion of kids might be overwhelming for her.
Can you provide a loving, steady home for this gentle girl? She so deserves it!
Interested in adopting this dog? Visit our website (http://www.SecondCityCanineRescue.org) to fill out an application and to find out where this dog may be shown this weekend.
We love our dogs. We want happy lives for all of them and are looking for the home that provides the best fit for each dog's individual needs. Please understand that there may be multiple families interested in this dog.
Also, please know that the breed mix listed is simply a guess. In most cases, we don't know their background. We encourage you to base your decision on individual personality and pet qualities instead of relying on our guess.
Please understand, we only adopt our animals out near the Chicagoland area. Questions? Email us at adoptions@sccrescue.org. Hope to see you become part of the SCCR family!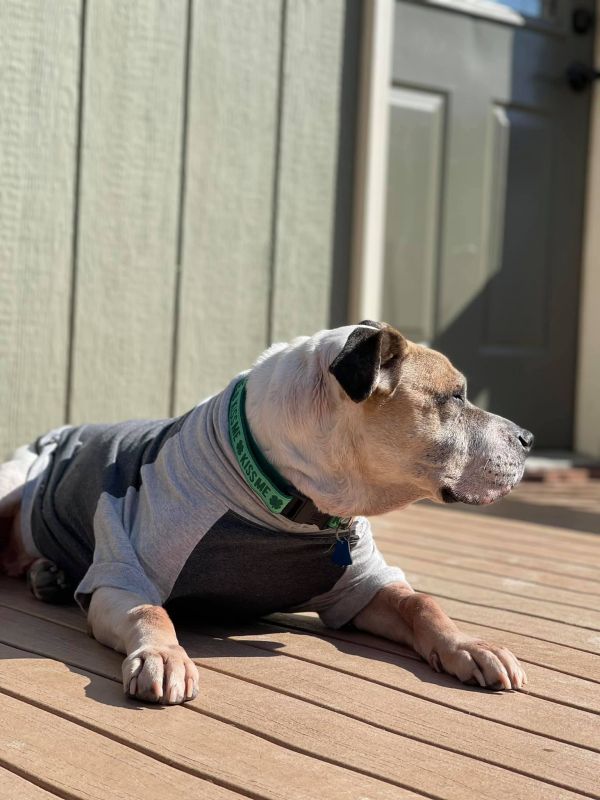 View All Dogs