Adoptable Dogs
View All Dogs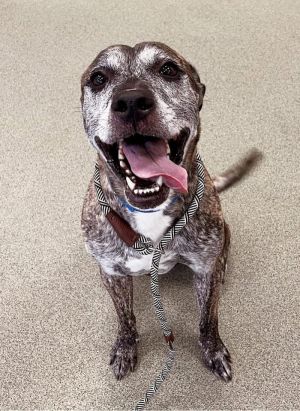 Move over George Clooney – there is a new distinguished gentleman in town!! My name is Tiger, and I'm a very handsome Pittie mix weighing in at 60 pounds. Don't let my silver face fool you – my paperwork says I'm about 7 years old, but I'm a VERY playful and spry guy! I was orphaned when my owner suddenly passed away. 
I am fully housebroken, only chew on my toys, don't counter surf or resource guard, and do great when left home alone – no crate needed! My basic obedience skills are top notch! I know how to sit, lay down, stay, settle, go to place… and I'm excited to learn more. I'm food motivated and super eager to please. I LOVE, LOVE, LOVE people – I'm a total Velcro dog. I just want to be snuggled up next to you every chance I get. 
I really like to chase balls, so if you know how to throw them, we'd make a great match! I would do well with a family that has a privacy fence or likes to go for walks – I'm a master escape artist, and I have been known to climb a chain link fence. I am super-duper interested in other dogs, but I don't have much experience playing with them… so sometimes I can be a little awkward and nervous around them. I don't have a mean bone in my body, so I would be okay with another dog in the home as long as they're patient and easygoing - but I would probably thrive as the only dog. I'm working on my leash manners… sometimes I get a little TOO excited to be out in the world sniffing all the sniffs and seeing all of the humans and animals!! I haven't been around small children or cats – so I'm not sure if I'd like to live with them or not. 
I am one of the happiest, sweetest, gentlest souls you will ever meet. When you come home I'll greet you with full body wiggles, excited sneezes, big smiles, and tail that wags dangerously hard. I am full of nothing but love, and I am excited for my second chance.
Interested in adopting this dog? Visit our website (http://www.SecondCityCanineRescue.org) to fill out an application and to find out where this dog may be shown this weekend.
We love our dogs. We want happy lives for all of them and are looking for the home that provides the best fit for each dog's individual needs. Please understand that there may be multiple families interested in this dog.
Also, please know that the breed mix listed is simply a guess. In most cases, we don't know their background. We encourage you to base your decision on individual personality and pet qualities instead of relying on our guess.
Please understand, we only adopt our animals out near the Chicagoland area. Questions? Email us at adoptions@sccrescue.org. Hope to see you become part of the SCCR family!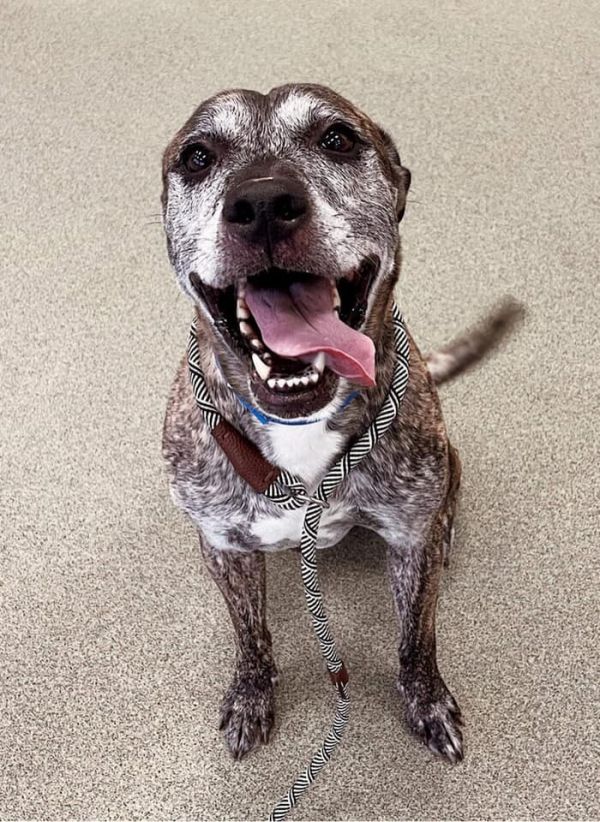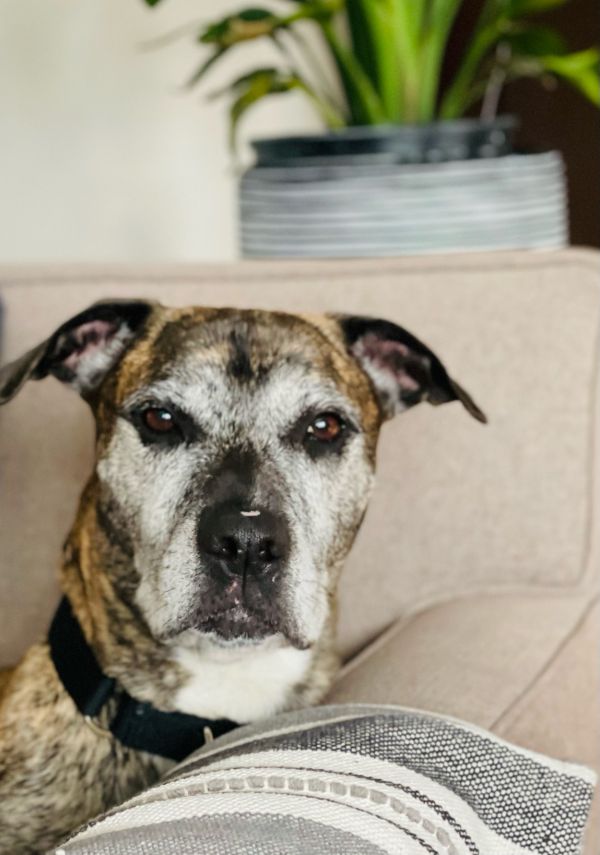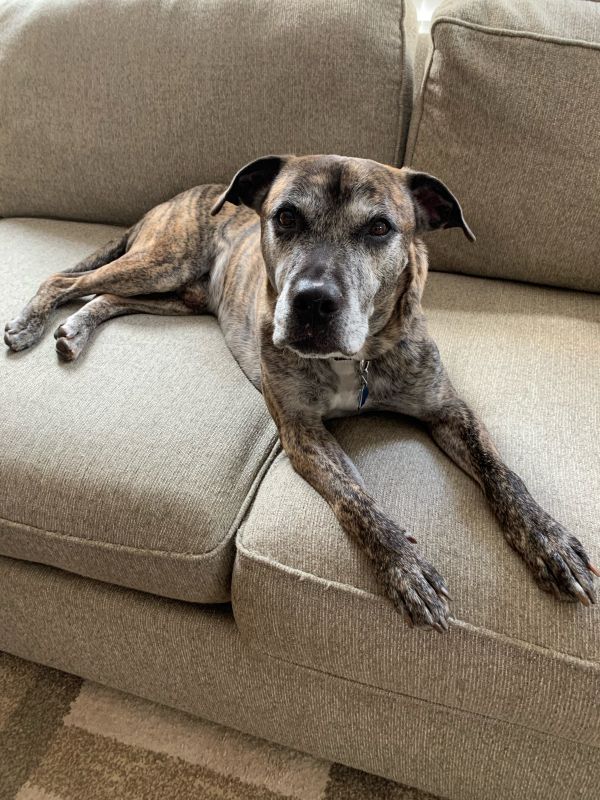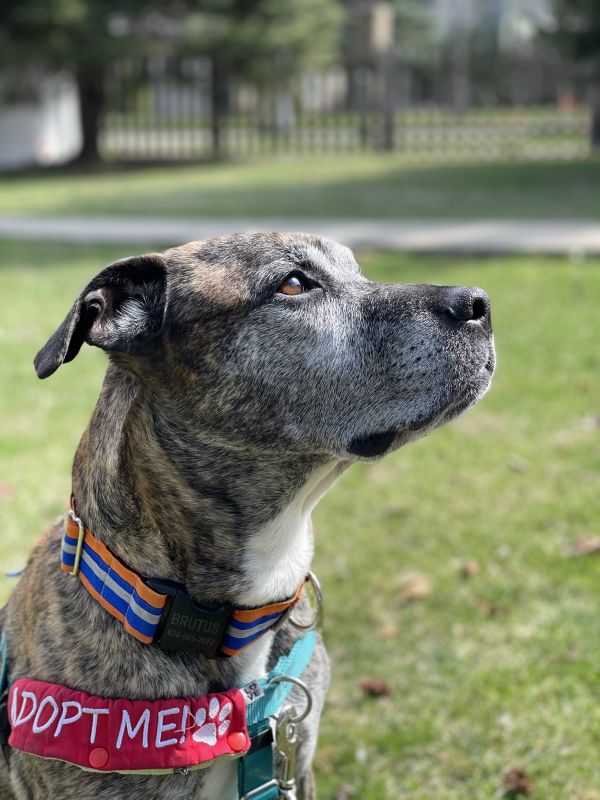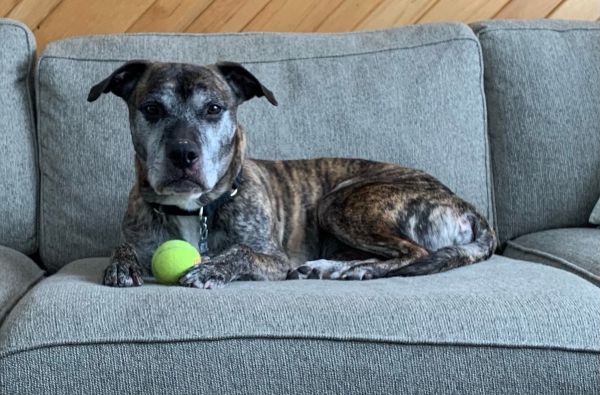 View All Dogs