Adoptable Dogs
View All Dogs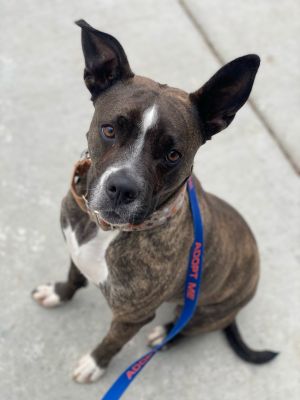 Beautiful brindled Cheza is an approximately 3 year old, 55-pound Pitbull/Boxer/Cattle Dog mix who has not been treated well by humans in the past. Her foster reports that she can be a spastic love bug, but will need an experienced dog owner who is willing to help her continue to build her trust of other people.
Smart and eager to please, Cheza is a fast learner and already knows the commands for sit, stay, lay down, paw, and kiss. She also knows "who's that," which is a training tool to help her deal with her fear of strangers on walks. She is housebroken as long as she remains on her schedule. Cheza will get excited and run to the door if she needs to go outside. Her crate is her safe space and she does well when left alone in it, sleeping in the crate overnight and napping in an area close to her person during the day. Cheza even eats her meals in her crate as that is where she feels safest. While Cheza can be fearful of people, she is great with other dogs and respects her foster's old Chihuahua and her two pocket Pitties who aren't very sure of her. Due to a strong prey drive, cats are not a good idea.
If she has bones and toys to chew on, she will leave human stuff alone. If she does not have toys she will make her own toys from human stuff (blankets being her personal favorite). She loves to explore her foster's fenced yard; she enjoys fetch and is very good at it. As a bonus, Cheza will keep pesky squirrels out of your yard. While she likes walks, Cheza's "stranger danger" tendencies can lead to reactive pulling, growling, and barking if she is really fearful — hence her need for an experienced adopter who is willing to work with her. A freedom harness has proven to be a valuable tool for walks. She does very well in the car and enjoys the ride. 
Cheza needs a single family home of dog-savvy adults with a 6-foot privacy fence. The fewer new people she sees, the less stressed she is. Cheza is the best of both worlds — she will play fetch and have zoomies in the yard but will be a total love bug in the house. Her new family will be richly rewarded with devotion!
Interested in adopting this dog? Visit our website (http://www.SecondCityCanineRescue.org) to fill out an application and to find out where this dog may be shown this weekend.
We love our dogs. We want happy lives for all of them and are looking for the home that provides the best fit for each dog's individual needs. Please understand that there may be multiple families interested in this dog.
Also, please know that the breed mix listed is simply a guess. In most cases, we don't know their background. We encourage you to base your decision on individual personality and pet qualities instead of relying on our guess.
Please understand, we only adopt our animals out near the Chicagoland area. Questions? Email us at adoptions@sccrescue.org. Hope to see you become part of the SCCR family!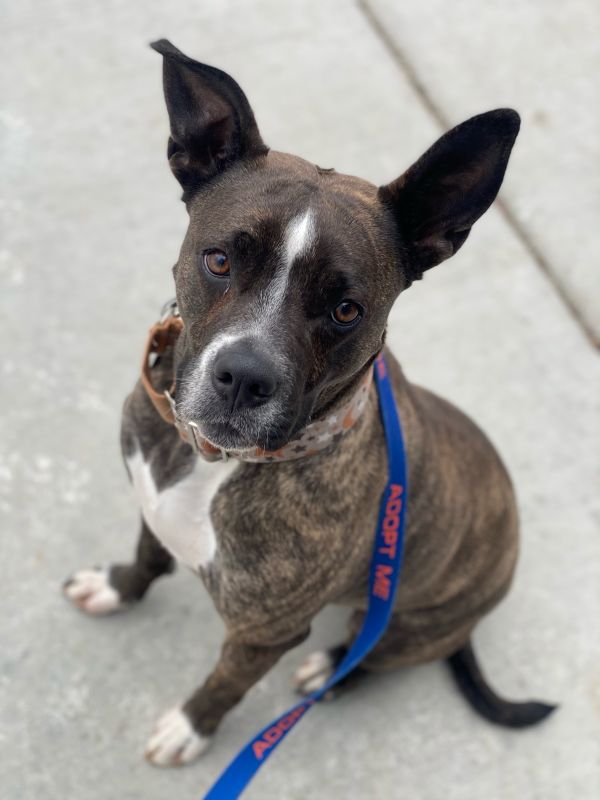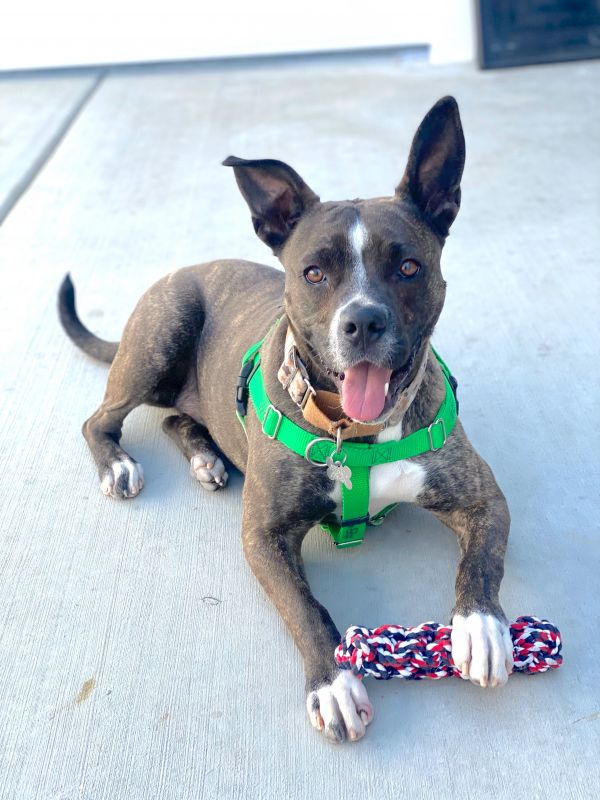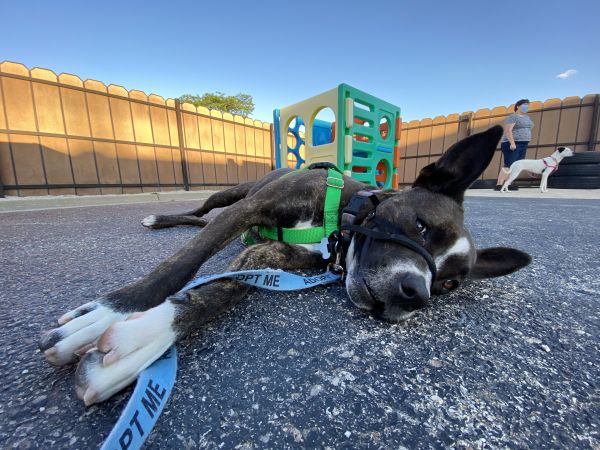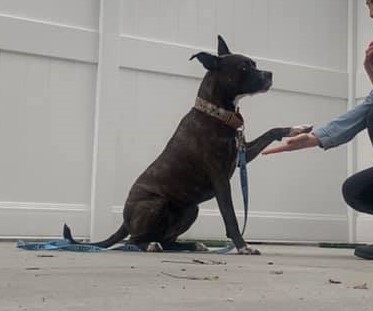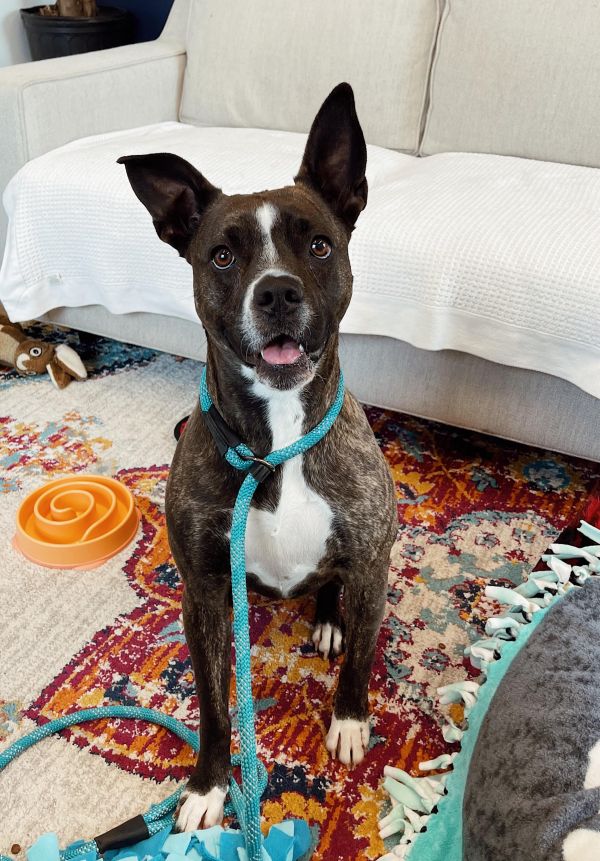 View All Dogs