Adoptable Dogs
View All Dogs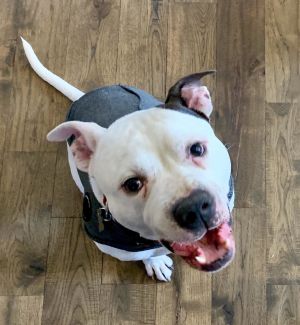 As handsome and popular as the brand itself, Gucci is a dog you'll want to show off. Don't worry though, this majestic boy is not spoiled or stuck-up; in fact, he loves the simple things in life. Some of his favorite pastimes include running around the yard, playing with the resident dogs in his foster home, and cuddling up with his human companions in the evening. 
At 4 years old, this Pitbull mix knows his manners. In his foster home, he will either use the doggy door or sit by the door when he has to go out. He has mastered sit, come, and down, and does not need a crate for he is not a chewer (nor is he a barker). His foster reports that he does well on his walks and is overall a very fast learner.  
Gucci's quirks? He will crawl into your lap even though he is 66 pounds, attempt to climb trees, and whine whenever his picture is taken. So much for this handsome boy's modeling career! 
Gucci loves being around people, receiving belly rubs and showing his thanks with his wiggly butt. He does not like being alone for long stretches of time, so a family who is not out for more than 4 hours at a time would be best for Gucci. He loves to cuddle with other dogs so would really enjoy having a friend in his new home.
A total sweetheart, Gucci is going to make an amazing addition to his future family. Smart, well-behaved, cuddly, and friendly, what's there not to like? Sure to add that extra richness to your life, Gucci will be waiting for you at the show this Saturday!
Interested in adopting this dog? Visit our website (http://www.SecondCityCanineRescue.org) to fill out an application and to find out where this dog may be shown this weekend.
We love our dogs. We want happy lives for all of them and are looking for the home that provides the best fit for each dog's individual needs. Please understand that there may be multiple families interested in this dog. Come to the show to find out if this dog is the right fit for you — it's helpful to bring all family members and current dogs.
Also, please know that the breed mix listed is simply a guess. In most cases, we don't know their background. We encourage you to base your decision on individual personality and pet qualities instead of relying on our guess.
Please understand, we only adopt our animals out near the Chicagoland area. Questions? Email us at adoptions@sccrescue.org. Hope to see you become part of the SCCR family!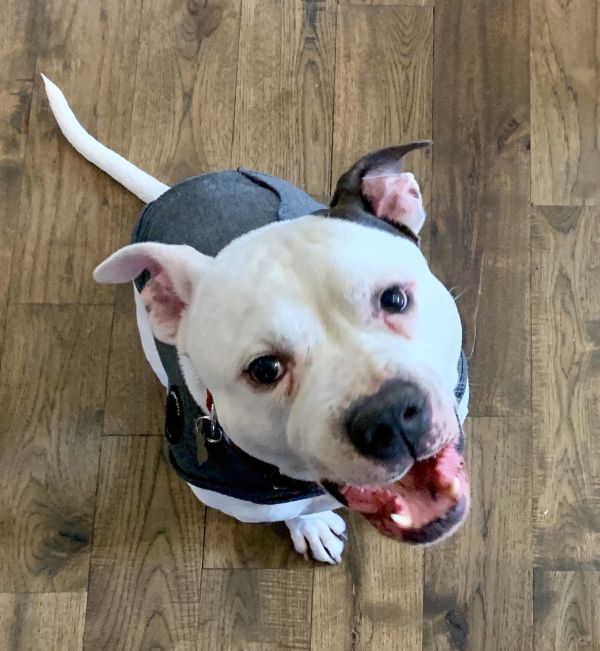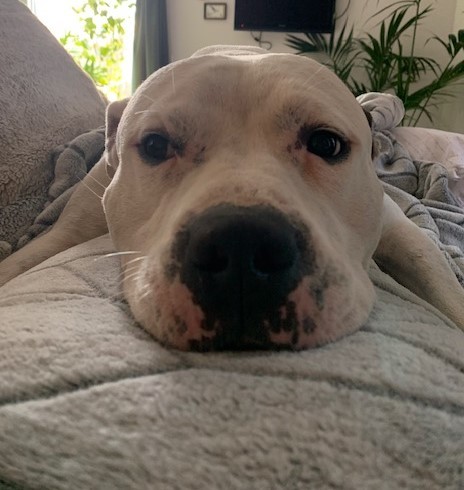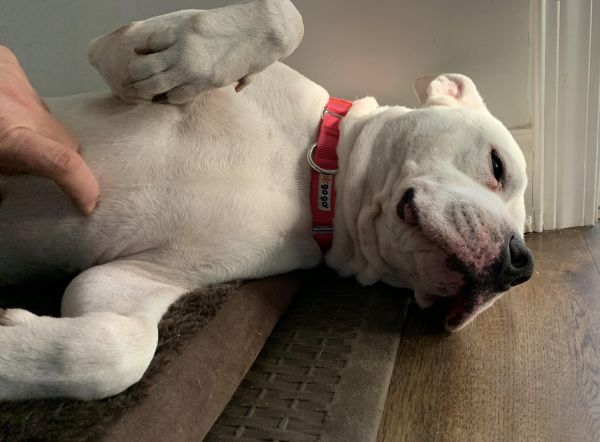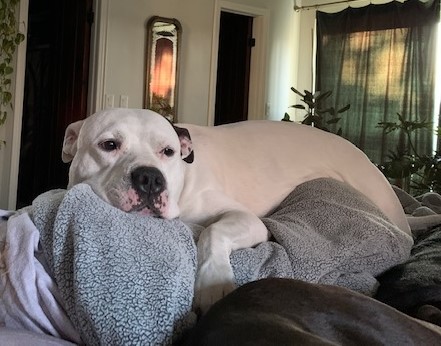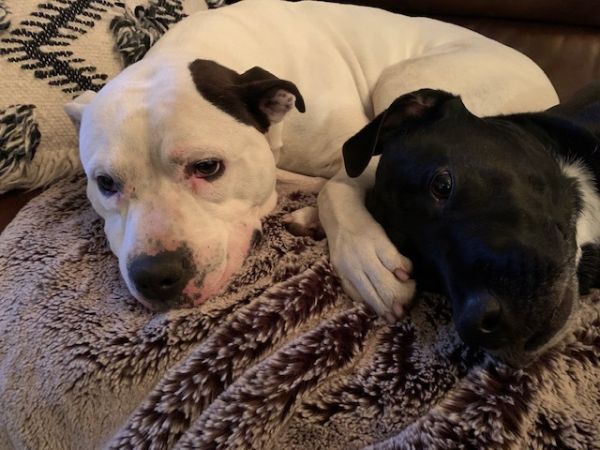 View All Dogs