Adoptable Dogs
View All Dogs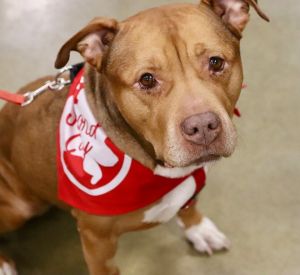 A blitz in football is a play designed to surround the quarterback and bring him down before he can throw the ball. In animal rescue, a blitz is when the dog you choose surrounds you with love and doggie kisses and brings your heart down with a thud. Meet Blitzy, an 8 year old Pitbull mix. She had a rough start in life — first used for breeding, then a two month stay in a shelter before SCCR rescued her. 
Blitzy is very well-behaved in both the house and on leash. Housebroken, she will hold it through the night and as long as you maintain an established schedule. She is nonaggressive with food or toys. Blitzy enjoys her walks and is good at loose leash walking. She retreats to her area at night and sleeps through without a peep. She learns quickly and knows a host of commands. 
Low key but by no means lazy, Blitzy is an easy addition to a home. She merely asks for a home with a family who will accept her loving kisses and her loyalty. 
Interested in adopting this dog? Visit our website (http://www.SecondCityCanineRescue.org) to fill out an application and to find out where this dog may be shown this weekend.
We love our dogs. We want happy lives for all of them and are looking for the home that provides the best fit for each dog's individual needs. Please understand that there may be multiple families interested in this dog. Come to the show to find out if this dog is the right fit for you — it's helpful to bring all family members and current dogs.
Also, please know that the breed mix listed is simply a guess. In most cases, we don't know their background. We encourage you to base your decision on individual personality and pet qualities instead of relying on our guess.
Please understand, we only adopt our animals out near the Chicagoland area. Questions? Email us at adoptions@sccrescue.org. Hope to see you become part of the SCCR family!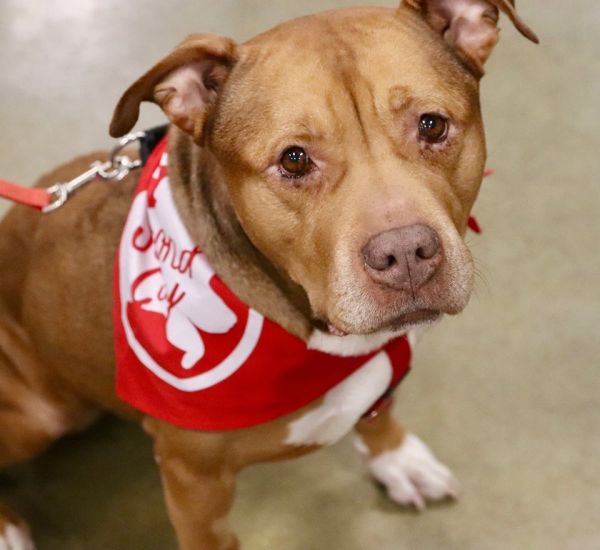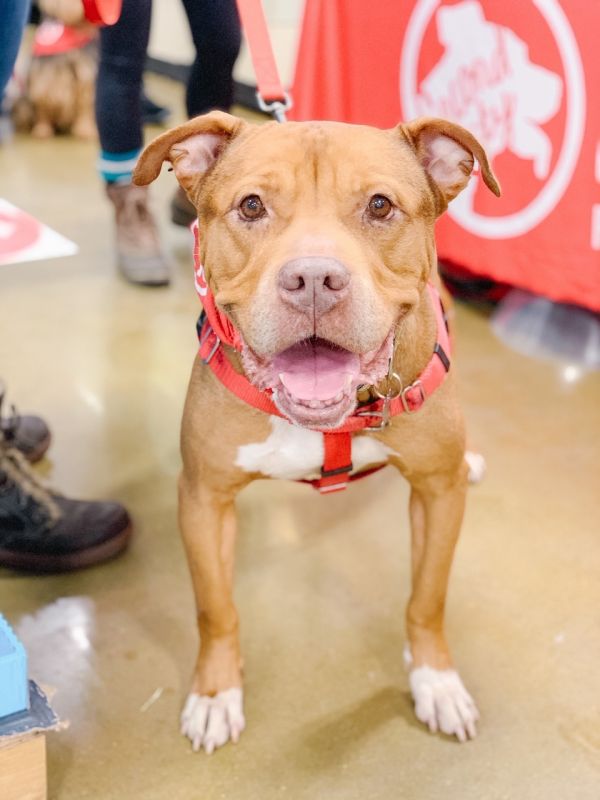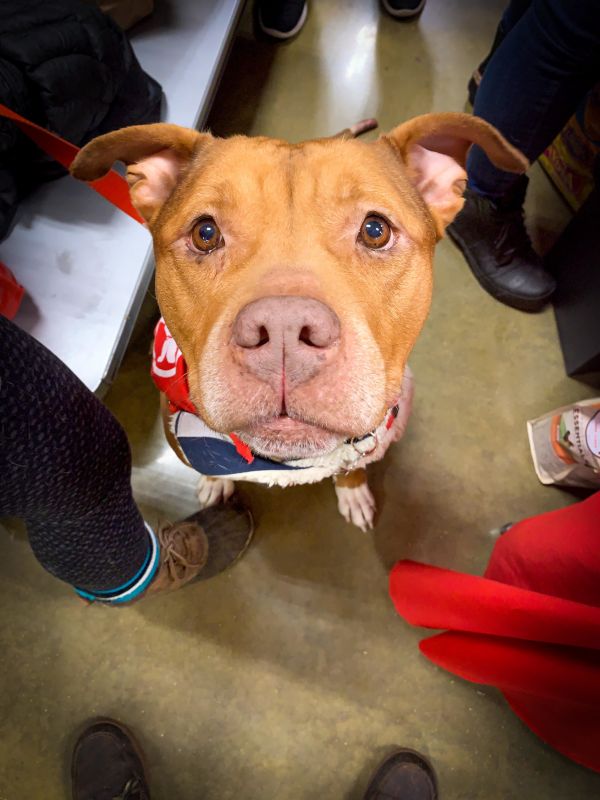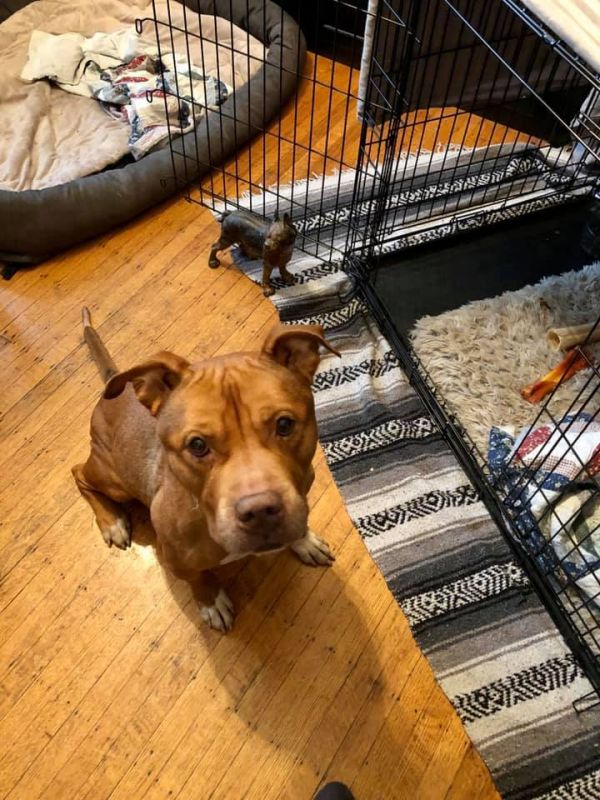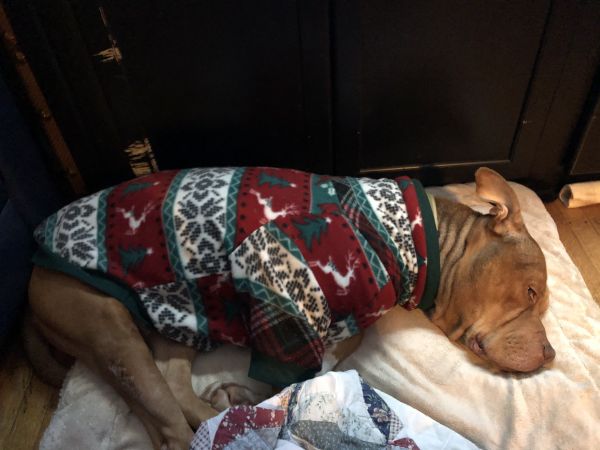 View All Dogs