View All Dogs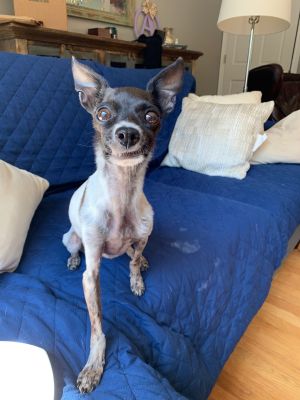 Pulled from a shelter during Chicago Rescue Day, sweet little Snuggles is now ready to find a forever home. This roughly 11 year old black Chihuahua mix was a mess when she arrived — underweight, sick, starving. Her foster mom had to feed her through a syringe for the first few weeks. But now she's feeling better and is grateful for this happy turn of events. And it turns out this little darling is bursting with life.

Aptly named, Snuggles wants nothing more than attention, attention, and more attention. And after the neglect she endured, she deserves bottomless love. Snuggles doesn't have a mean bone in her (tiny 5 pound) body. She gets along well with other dogs and just exudes love toward everyone. She's skittish around loud noises and quick movements (probably leftover traits from her life as a stray), but she is never aggressive.

Snuggles is appreciative of all the good things in life: petting, food, basking in the sun, and fresh air. She will do whatever possible to be near you and to get more cuddles. Snuggles is housebroken and will spin in circles to let you know she needs to go out. This sweet senior has NO teeth but enjoys cottage cheese and other soft foods. She's crate-trained but doesn't need to be crated (no teeth, no inappropriate chewing).
 
SCCR is looking for the perfect match for this special little dog. She will need frequent attention to be sure her nutritional requirements are met and her cuddling quota for the day is not only filled but exceeded! This tiny girl is a survivor and, with the right home, Snuggles will shine. Come meet her this Saturday.

Please check our events page at http://www.SecondCityCanineRescue.org to find where this dog may be shown this weekend. If you are interested in adopting this dog, you must send an application or email us at adoptions@sccrescue.org prior to a Saturday Adoption Event so we know you plan on attending. If we do not receive any communication from you, the dog may be adopted out at our event prior to 12 pm if the perfect home comes along. 🙂 

The breed or breed mix listed for each dog is simply a guess. The profile software program requires that we choose a predominant breed or breed mix for our dogs. However, visual breed identification is unreliable. We encourage you to select your new companion by considering each dog's individual personality and pet qualities instead of relying on a breed label that is only a guess. Dogs are individuals.

Please understand, we only adopt our animals out near Chicagoland... we are sorry but we cannot accept any out of state applications. We look forward to speaking with you!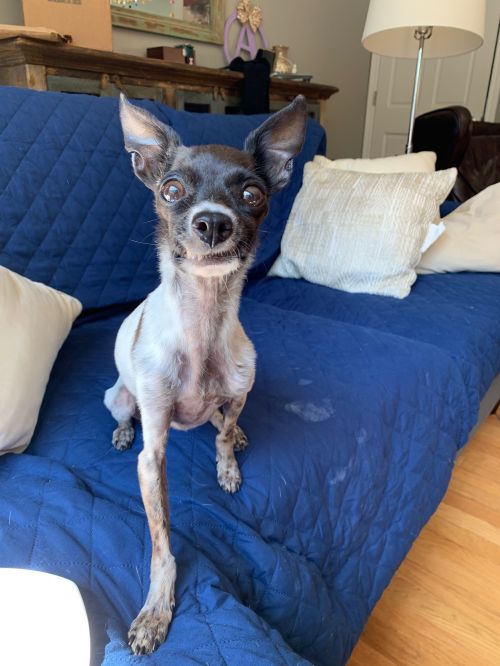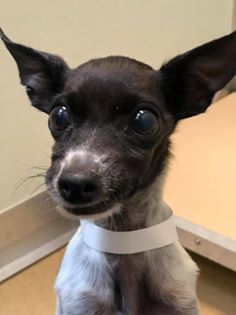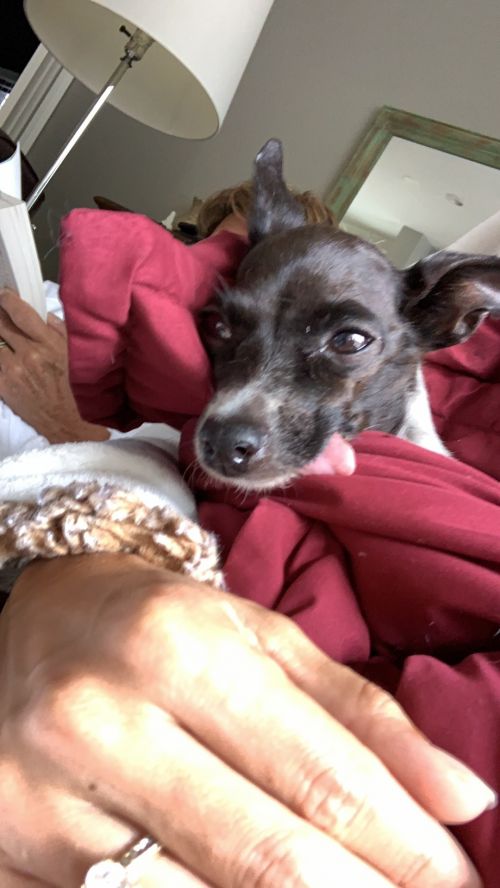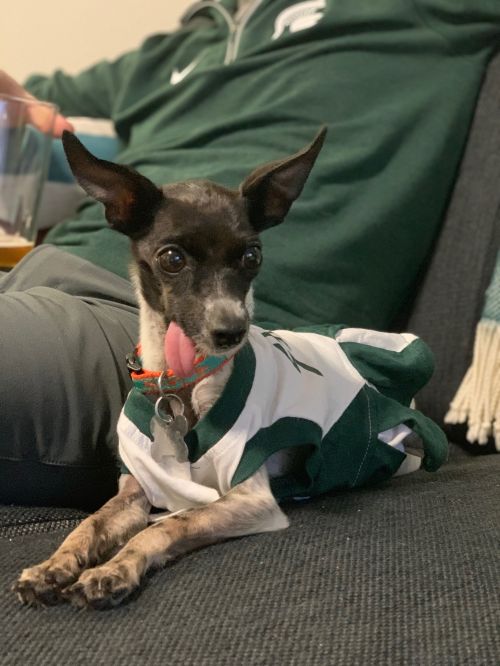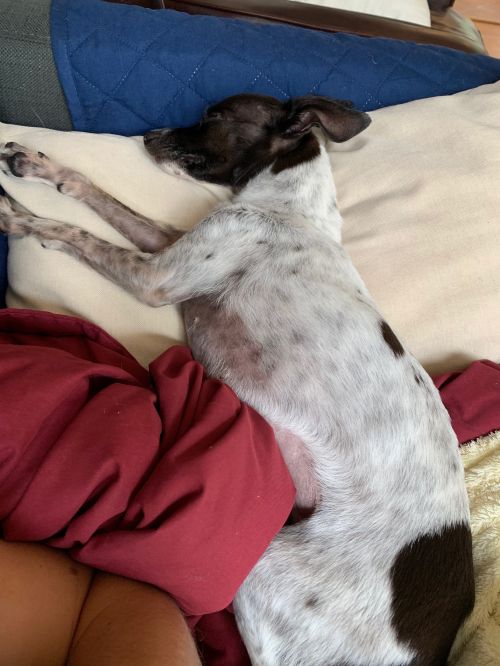 View All Dogs