View All Dogs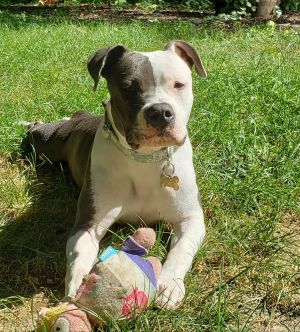 It's not another tequila sunrise - it's Tequila Thursday! 

I'm an 8 month old female Pit mix weighing about 35 pounds. My markings are extraordinary and I believe myself to be quite the young lady. I'm not trying to "worm my way" into your heart with false bravado — I'll tell you all the details of my good and bad habits.

We are working on housebreaking and I am getting the hang of it quickly. I'm learning to signal by going to the door and walking in circles. I am also learning some basic commands and would like to try some tricks. My enthusiasm overcomes my restraint sometimes and I tend to jump up on people. But it's nothing a little training can't fix.

My favorite pastime is you. I like very much to be with people — ideally, in your lap! I like children and get along with other dogs. My perfect home would have lots of squeaky toys and humans who give good belly rubs and ear scratches. A doggie playmate would be great! 

My tail wags nonstop and my little butt follows suit. I'm just a happy-go-lucky little girl — Foster Mom calls me a total sweetheart. Come meet me on Saturday? I promise to fill your life with love and loyalty.

Please check our events page at http://www.SecondCityCanineRescue.org to find where this dog may be shown this weekend. If you are interested in adopting this dog, you must send an application or email us at adoptions@sccrescue.org prior to a Saturday Adoption Event so we know you plan on attending. If we do not receive any communication from you, the dog may be adopted out at our event prior to 12 pm if the perfect home comes along. 🙂 

The breed or breed mix listed for each dog is simply a guess. The profile software program requires that we choose a predominant breed or breed mix for our dogs. However, visual breed identification is unreliable. We encourage you to select your new companion by considering each dog's individual personality and pet qualities instead of relying on a breed label that is only a guess. Dogs are individuals.

Please understand, we only adopt our animals out near Chicagoland... we are sorry but we cannot accept any out of state applications. We look forward to speaking with you!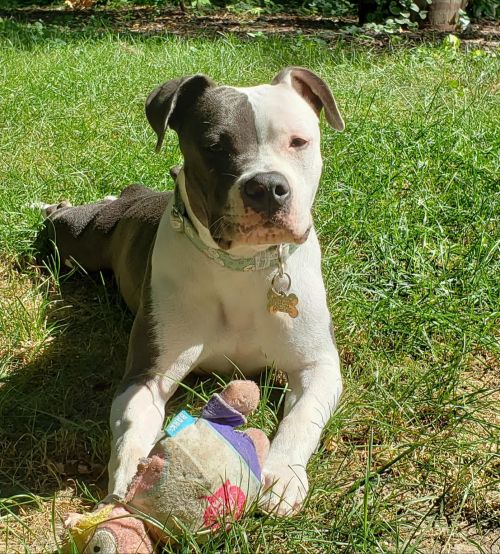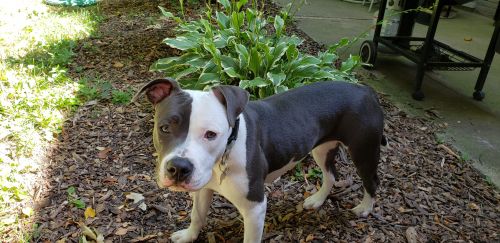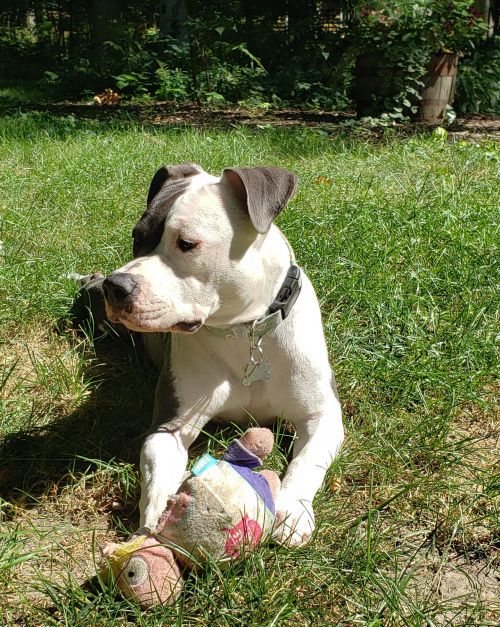 View All Dogs