View All Dogs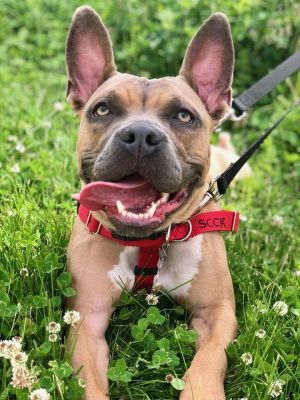 Queenie! What a face, what a doll! With her stand-up ears, love-me-eyes, and black muzzle, this girl will steal your heart in no time flat!

This 2 year old Pit Bull mix is a total goofball and love bug. Queenie likes nothing more than taking over your lap and snuggling, gazing up at you with her big eyes. She is crate trained but doesn't seem to need one, as she doesn't chew inappropriately. Queenie understands she should potty outside and does well when kept on a schedule.

At 40 pounds, Queenie is a great medium size but she can easily barrel over a small child with her cheery enthusiasm. Therefore, we are recommending a house without young children. She has gotten along well with various dogs that she has met but can be selective so slow intros are recommended. Our guess is she might be more inclined toward other larger dogs.

Queenie enjoys being outside, going on walks (she needs a little work on leash manners), and rides in the car. Mostly, though, she wants to be with her people. This Queenie realizes that true riches are found in love and family. Are you ready for a little regal love of your own?

Please check our events page at http://www.SecondCityCanineRescue.org to find where this dog may be shown this weekend. If you are interested in adopting this dog, you must send an application or email us at adoptions@sccrescue.org prior to a Saturday Adoption Event so we know you plan on attending. If we do not receive any communication from you, the dog may be adopted out at our event prior to 12 pm if the perfect home comes along. 🙂 

The breed or breed mix listed for each dog is simply a guess. The profile software program requires that we choose a predominant breed or breed mix for our dogs. However, visual breed identification is unreliable. We encourage you to select your new companion by considering each dog's individual personality and pet qualities instead of relying on a breed label that is only a guess. Dogs are individuals.

Please understand, we only adopt our animals out near Chicagoland... we are sorry but we cannot accept any out of state applications. We look forward to speaking with you!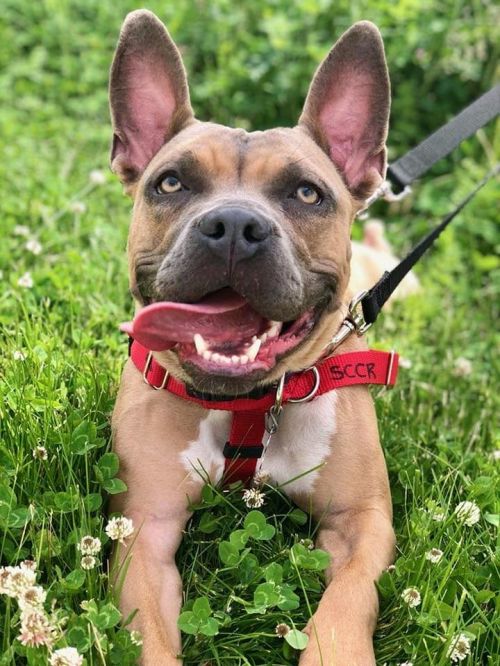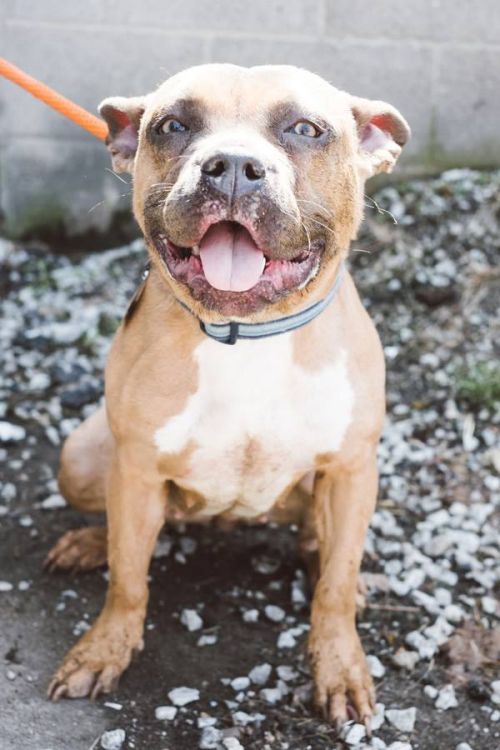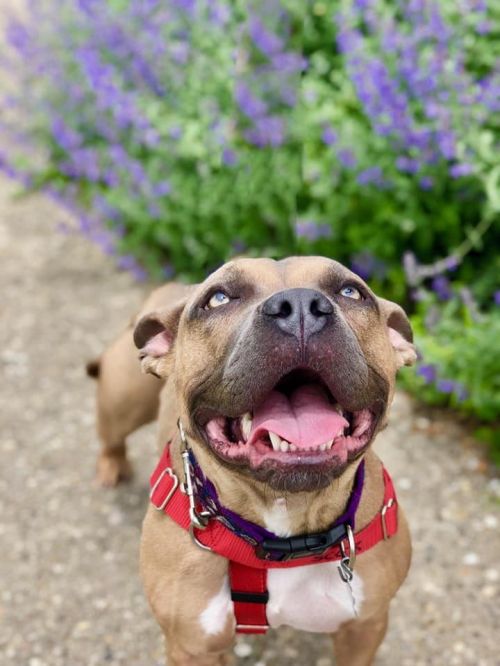 View All Dogs