View All Dogs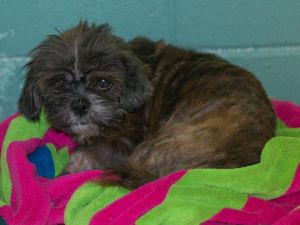 Hedy Lamarr = old-time Hollywood glamour girl. Beauty, brains, talent — she had it all. 

Hedy Lemarr = brindle Shih Tzu mix, estimated 9 years old. Beauty, brains, talent — she has it all.

Just as the original Hedy saw hardships (Nazi Austria, controlling husband, public scandal), so has SCCR Hedy overcome difficulties in her past. She came to SCCR underweight, in pain, with digestive issues, and terrified. But Hedys are not to be kept down, they come through shining.

Hedy's foster mom describes her as "Very, very, very sweet and very, very shy" and says that she "loves with her whole heart." Initially timid, she is rapidly gaining confidence and learning to trust. It is heartwarming to watch this girl return to emotional and physical health. Hedy's digestive issues have been resolved. She does have mild arthritis and is on inexpensive pain meds a few days a week, which helps her tremendously. Hedy had a small mass removed recently but it came back cancer-free -- this is something her adopter will need to keep an eye on.

Life is good now for beautiful Hedy and it is time for this star to shine. She is housebroken, loves her crate, is good with other dogs, and is unbelievably bright. She takes everything in with her bright, expressive eyes, and learns quickly. Hedy currently weighs 12 pounds but could stand to gain a couple more.

Hedy will thrive in a quiet home, perhaps with another friendly dog, but, mostly, with humans who will pledge to spoil her rotten. Can you give this glamour girl the happy ending she deserves?

Please check our events page at http://www.SecondCityCanineRescue.org to find where this dog may be shown this weekend. If you are interested in adopting this dog, you must send an application or email us at adoptions@sccrescue.org prior to a Saturday Adoption Event so we know you plan on attending. If we do not receive any communication from you, the dog may be adopted out at our event prior to 12 pm if the perfect home comes along. 🙂 

The breed or breed mix listed for each dog is simply a guess. The profile software program requires that we choose a predominant breed or breed mix for our dogs. However, visual breed identification is unreliable. We encourage you to select your new companion by considering each dog's individual personality and pet qualities instead of relying on a breed label that is only a guess. Dogs are individuals.

Please understand, we only adopt our animals out near Chicagoland... we are sorry but we cannot accept any out of state applications. We look forward to speaking with you!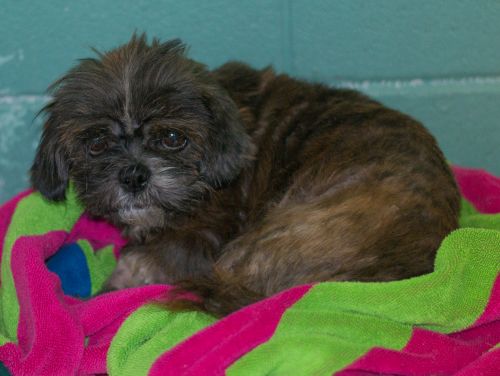 View All Dogs